Established in 2006, Seven Line Interiors has evolved into one of the best interior design companies that has its own production and design department to cater to all sizes of projects.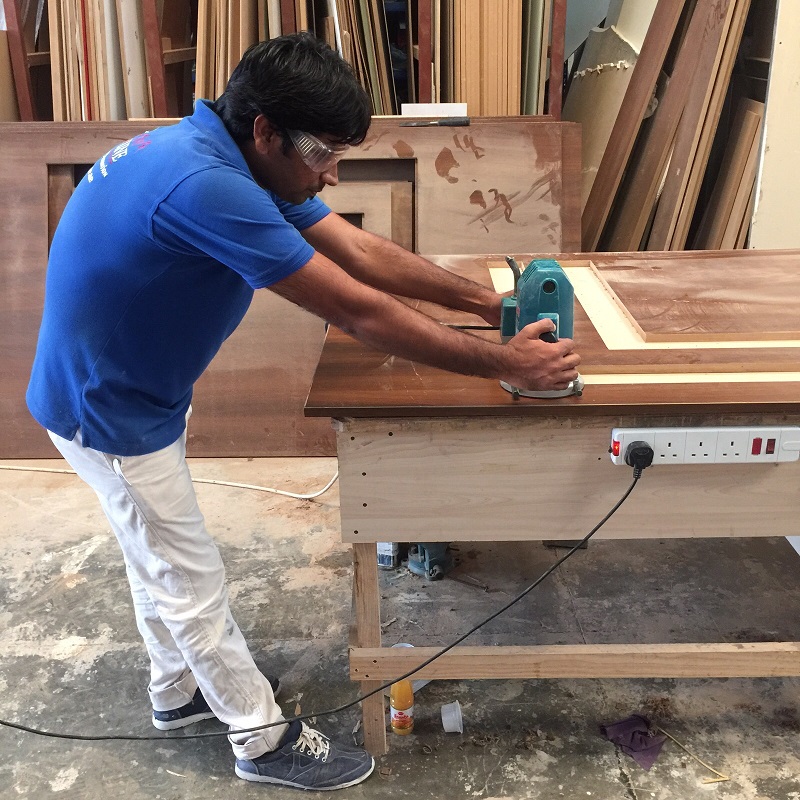 PRODUCTION Department
Our skilled workforce consists of Carpenters, Painters, CNC operators, Masons, Site Supervisors and Project Managers.
SL Interiors uses top grade equipment and machinery in our production to achieve excellent finishes for your interior projects.
Requirements
Contact us and one of our Business Development executives will meet you to discuss your requirements, take measurements and advice you on design and material options.
Estimation
Our estimation team will compile all the requirements and forward it to our design team that consists of Engineers and Architects.
Design options
We will share with you design options or layouts in order for you to get a birds eye view on your project.
Final Quotation
Once we finalize on the design and other requirements we will then share the final quotation with you in order to go ahead.